Cruising With Radio
---
Who is Radio? | Cruise Videos | Cruise Photo Albums | Live Cruise Posts | Favorite Links |

---
During the past several cruises, I have enjoyed posting messages to the Cruise Critic and Crowncast (RCI) message forums while on the ship. This "LIVE" in-progress review-as-you-go has proven to be a lot of fun, as well as very helpful to others who are anticipating their upcoming cruise.
This page is an index to several of these message threads.
Note: Cruise Critic has recently required users to be logged in before they can read messages in some of the message forums. No log-in is required on Crowncast.
Currenty Reporting:
"LIVE" from Carnival Horizon September 13, 2018
"LIVE" from Anthem of the Seas - January 19, 2018
"LIVE" from MSC Divina - May 28, 2016
"LIVE" from Grandeur of the Seas - Jan 16, 2016
"LIVE" from Norwegian Getaway - October 2015
"LIVE" from Quantum of the Seas - Jan. 23, 2015
"LIVE" from Quantum of the Seas - November 21, 2014
"LIVE" from Norwegian Breakaway –October 12, 2014
"LIVE" from Carnival Splendor -April 2, 2014
"LIVE" from Carnival Pride - Bahamas / January 2014
"LIVE" from Grandeur of the Seas - Bermuda / Nov 1, 2013
"LIVE" from Grandeur of the Seas - Aug 30, 2013
"LIVE" from Grandeur of the Seas / 1 NT CTN-July 11, 2013
"LIVE" from Explorer of the Seas / April 7, 2013- Bermuda
"LIVE" from Enchantment of the Seas / January 5, 2013
"LIVE" from Freedom of the Seas / Nov 4, 2012
"LIVE" from Enchantment of the Seas- Bermuda / August 3, 2012
"LIVE" from Enchantment of the Seas- Bermuda / May 11, 2012
"LIVE" from Celebrity Silhouette/ March 29, 2012 12 Night Caribbean
"LIVE" from Enchantment of the Seas / Jan 7, 2012
"LIVE" from Explorer of the Seas / 10 Night E. Carib Nov 2011
"LIVE" from Enchantment of the Seas / 9 Night Canada-NE Aug 2011
"LIVE" from Allure of the Seas 7 Night Caribbean / May 22, 2011
"LIVE" from Oasis of the Seas 7 Night Caribbean, Jan 22, 2011
"LIVE" Enchantment of the Seas - Nov 4, 2010
"LIVE" Explorer of the Seas / September 11, 2010 Bermuda
"LIVE" Carnival Glory / Canada June 14, 2010
"LIVE" Explorer of the Seas / Bermuda May 8, 2010
"LIVE" From the Oasis of the Seas / March 6, 2010
"LIVE" from Celebrity Mercury / Jan 2, 2010
"LIVE" from Carnival Pride / Nov. 8, 2009
"LIVE" from the Freedom of the Seas / Aug 2009 7 Night W Caribbean
"LIVE" from Norwegian Spirit / June 5, 2009 to Bermuda
"LIVE" from Norwegian GEM / March 7, 2009
"LIVE" from the Majesty / 01-17-2009
"LIVE" from Carnival Miracle / New York-Caribbean 8 Night (09-30-2008)
"LIVE" from Carnival Victory / Aug 3, 2008
"LIVE" from Norwegian Majesty / 06-21-2008 / Bermuda
"LIVE" from the Westerdam / & Night Eastern Caribbean 3-09-08
"LIVE" from the Liberty of the Seas/ 7 Night Caribbean 1-05-08
"LIVE" from the Explorer of the Seas *NOV 2007*(Bayonne-Bermuda-Boston)
"LIVE" from the Grandeur *Sept 2007*
"LIVE" from the Grandeur July 2007 to Bermuda
"LIVE" from the Jewel- April 7, 2007
"LIVE" from the*NEW*Century 01/27/07
"LIVE" from the Grandeur 09/29/06 9NT Western
"LIVE" from the Explorer 8-11-06 Cape Liberty
"LIVE" from the Grandeur 06/04/06
"LIVE" from the Century / 03-19-06
"LIVE" from the Jewel of the Seas 01-08-06
"LIVE" from the Voyager 10-02-05 to Bermuda from Cape Liberty
"LIVE" from the Voyager of the Seas Oct 2, 2005
"LIVE" from the Grandeur of the Seas 7-22-05
"LIVE" from the Enchantment of the Seas (7-18-05)
"LIVE" from the Mariner (4-10-05)
"LIVE" from the Mariner (01-16-05)
"LIVE" from the Grandeur of the Seas ! (7-2004)
---
Radio's Press Room on Explorer of the Seas in April 2013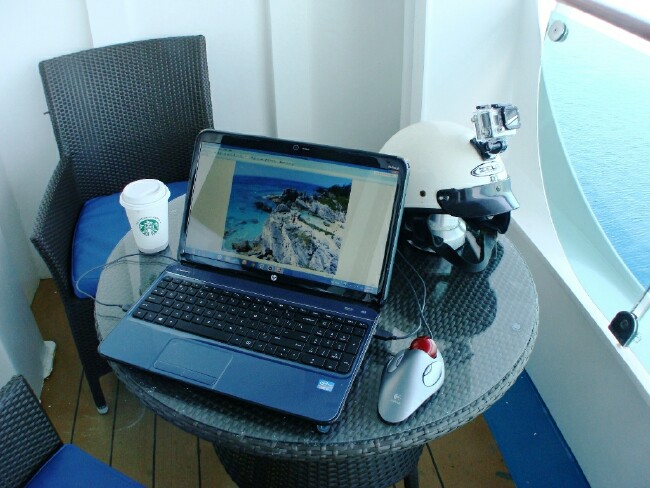 Image Courtesy of CruisingWithRadio.com / All rights reserved
Enchantment of the Seas in Bermuda- May 2012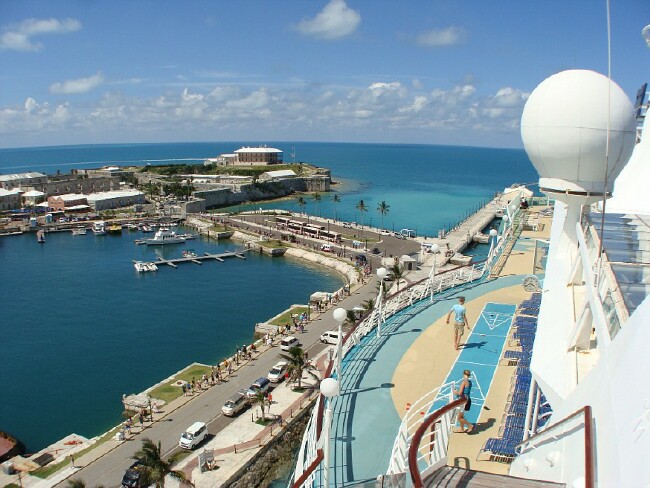 Image Courtesy of CruisingWithRadio.com / All rights reserved
Allure of the Seas – May 2011
Image Courtesy of CruisingWithRadio.com / All rights reserved
Westerdam in Grand Turk, Turks and Caicos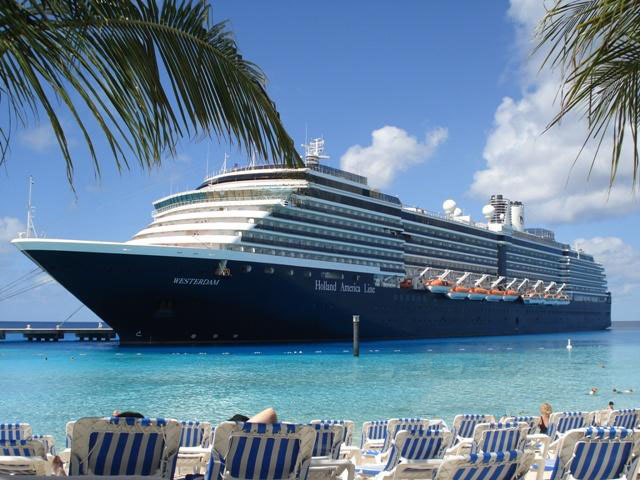 Image Courtesy of CruisingWithRadio.com / All rights reserved
Grandeur of the Seas in Bermuda, July 2007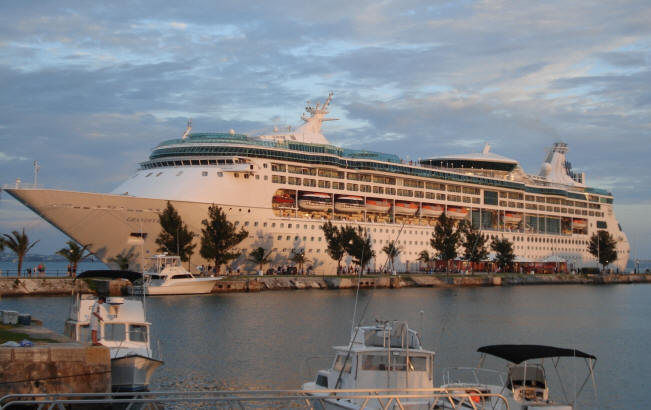 Image Courtesy of CruisingWithRadio.com / All rights reserved
Radio with his lovely family on the Grand Princess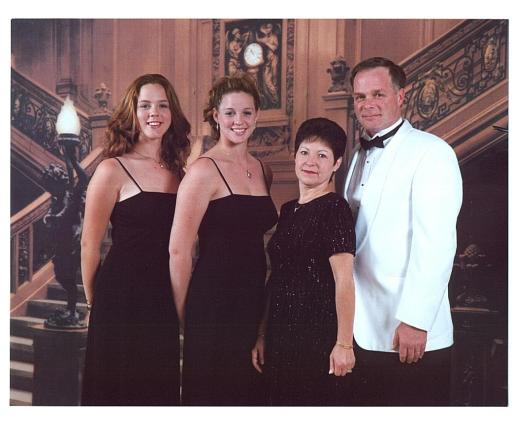 Dana, Julie, Gail, Radio
Image Courtesy of CruisingWithRadio.com / All rights reserved
---